Welcome to our hompage!
SCS Executive Research Consulting Ltd. provides flexible research service to both executive search consultants and heads of HR or Company Directors.
Your independent partner
in executive research
for Hungary and outskirts.
SCS Executive Research Consulting Ltd.
Phone: +36 20/803-0333
E-mail: scs[at]executiveresearch.hu
or send your CV to: cv[at]executiveresearch.hu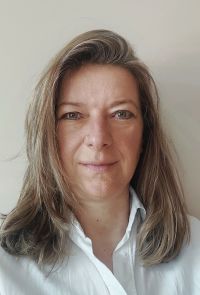 Dear Visitor,

Thank you for your interest in our website. Should you have further questions, do not hesitate to contact me!

Best wishes,
Csilla Somlóvári
founder and owner





Csilla Somlóvári has a Masters Degree in Economics and Business Administration (Budapest University of Economics, nowadays called Corvinus University). She grew up in Hungary, but also worked and studied in Austria and in the Netherlands. She speaks English and German.
Ms. Somlóvári began her HR career as a researcher at one of the Top 5 executive search companies in 1997, undertaking management and executive assignments for different multinational firms. She has a strong background in the pharma and the FMCG industry as she has spent several years in different Marketing positions at well-known companies.
Since November 2003 she has been operating as an independent researcher working on behalf of several executive search firms and multinational clients. She has extensive experience of senior level search with over 200 successful search projects during the last years.